Great Spirit Systems Corporation (GSS) offers specialty management software products designed for larger church organizations such as the conference, diocese, presbytery, etc., as well as other nonprofit organizations.
Rather than mass producing a software program to meet the general needs of the majority of this specialized target market, our focus is on putting together a customized package of our product modules tailored to best meet the needs of your individual organization. We work hard at understanding our customer's computer needs and issues involved in your daily operations; and we offer specific solutions to meet your unique needs.
Contact us today, and let us show you what we can do for your organization!
Al Fifhause,
President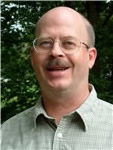 The president of GSS, Al Fifhause, started the company in 1994 as a consulting company to church and other nonprofit organizations. In 1996, Al accepted the challenge to develop a software package designed specifically for the operations of a United Methodist Conference. That challenge took the company in a new direction, with the focus being on continuing software development and enhancement of existing products. Prior to the founding of GSS, Al gained twelve years of experience serving The United Methodist Church as an "internal consultant" to its many general, regional and local offices. This gave him an understanding of the systems needs and practices of these offices. Al holds a Bachelor's Degree in Mathematics and Computer Science, and a Master of Divinity degree. In other roles Al has served as an ordained pastor, church youth leader, Boy Scout Scoutmaster and Girl Scout Leader, and school board member.
E-mail: al@greatspirit.com     Phone: 847.477.7337
Lori D. Smith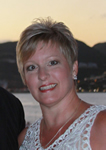 Being on the GSS team for over 15 years, Lori D. Smith has experienced as much growth and change in her role within GSS as has been seen in our product line and company as a whole. Lori came to the team in the early days of our original product, Mission Southwest, as a beta-tester of the program for the Missouri Conference. Having worked as the Administrative Assistant for the Southeast District of Missouri for eight years, Lori was a daily user of GSS software. Transitioning from part-time into full-time with GSS in her first 5 years, Lori provided the majority of technical support and training services on our software. In 2004, she began attending programming courses to assist on the development side of the company, and transitioned into full-time development of our new product line, MissionConnect, in early 2009. Lori is married to Clayton Smith, an elder of the Missouri Conference. They have 4 grown children, 2 grandchildren; and reside in the Kansas City area with 2 very spoiled horses. At every opportunity, Lori fulfills her passion for travel, and can be found providing support or returning emails from foreign destinations.
E-mail: lori@greatspirit.com
Jacob Fifhause

Though originally from Illinois, Jacob Fifhause, one of our Application Developers now lives in Corvallis, Oregon with his wife, Andrea, and two sons, Jaden and Caleb.  Jacob was brought to Oregon due to his genuine interest in Computer Science and found a great educational experience in Corvallis.  After receiving his degree from Oregon State University in 2005, Jacob worked in software quality assurance testing before starting full time with Great Spirit Systems. Jacob began his computer programming and interests over 10 years ago after beginning work on basic website design and currently works on applications for our MissionConnect product.  In his spare time, Jacob enjoys spending time with his family, running, hiking, camping and rooting for the Chicago Cubs.
E-mail: jacob@greatspirit.com
Lyndzie Fifhause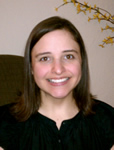 Lyndzie Fifhause graduated from Bradley University with a bachelor's degree in Communications and a minor in Marketing. She has worked as an account coordinator for Hult Fritz Matuszak, Inc., an integrated brand communications agency, and as a business analyst for Accenture, LLP. As a business analyst she was responsible for evaluating and supporting a customer facing application for a Fortune 100 company. Lyndzie currently supports the development team for MissionConnect and spends the rest of her time keeping up with her husband and twin daughters.
E-mail: lyndzie@greatspirit.com